Exhaust Capacity
It is easy to understand why the forward flow capacity of a regulator is essential. You do not want to restrict flow to a particular application for various reasons. But for many applications, the exhaust capacity of a regulator is equally as important.
Exhaust capacity in a pressure regulator refers to the maximum amount of gas or fluid that the regulator can vent or release into the atmosphere without causing any damage to the regulator or any other equipment in the system. This happens when the downstream pressure increases over the set pressure. It is an important consideration when selecting a pressure regulator for a particular application as it ensures that the regulator can handle the required flow rate and pressure of the gas or fluid being regulated. The exhaust capacity is typically measured in units of standard liters per minute (SLPM) or standard cubic feet per minute (SCFM) and is dependent on several factors such as the design of the regulator, the outlet pressure, and the temperature of the gas or fluid being regulated. It is also important to note that a non-relieving regulator does not permit this exhaust flow. For more information on non-relieving regulators, read blog 'What is the difference between a relieving and non-relieving regulator?'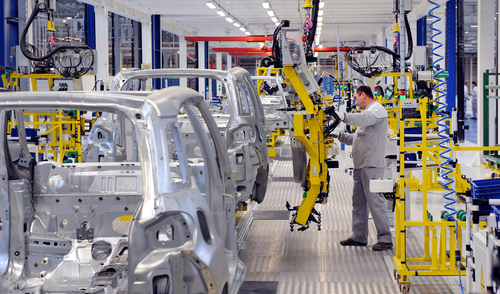 A common application requiring a relatively high exhaust capacity is lift assists (tool balancers) for assembly lines. Tool balancers are commonly used in assembly lines, welding, and other industrial applications where workers need to use heavy or bulky tools for extended periods. This equipment can use air pressure regulators to rapidly fill cylinders and exit just as quickly. This translates to forward flow and exhaust flow in the regulator controlling these devices. Some large valve actuators need to have high exhaust flow. This is usually accomplished by use of a volume booster, solenoid valve or quick exhaust valve. Special attention is paid to the exhaust capacity when volume boosters are used.